Customers Who Bought This Also Bought
coving CB531
£304.58
Part of the Steady Steps family, known for its austere lines and sharp transitions between wall and ceiling. This model fit against the ceiling as well as the wall.
Made from High Quality Polystyrene
2000mm Long x 45mm High x 25mm Projection
45 Lengths per Box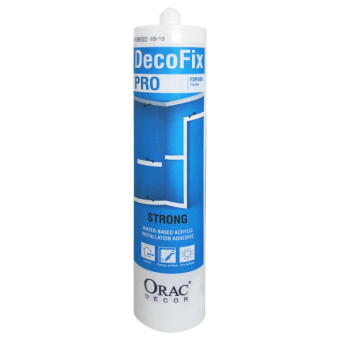 Coving Cornice adhesive FDP500 DecoFix Pro (310ml cartridge)
£6.47
Coving Cornice installation adhesive.
A slow-drying glue that ensures a long lasting seal between the coving and the wall and/or ceiling. Suitable for interior Decor and on porous surfaces.
310ml > Covers approx: 7 m