Customers Who Bought This Also Bought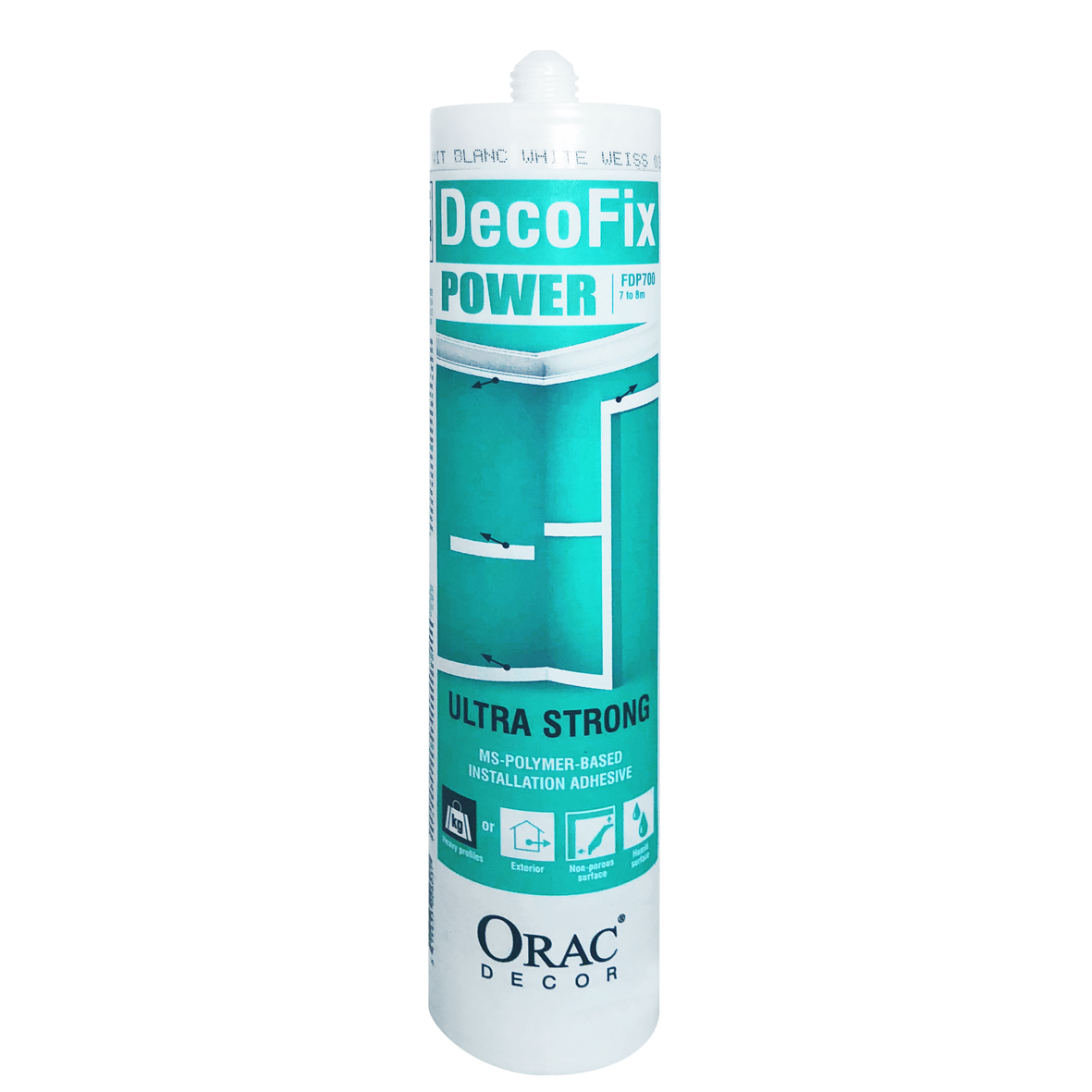 Coving Cornice adhesive FDP700 DecoFix Hydro
£15.04
Coving Cornice installation adhesive.
For exterior applications, in damp environments and on non-porous surfaces, instead of DecoFix Pro.
290ml> Covers approx 7m Linear.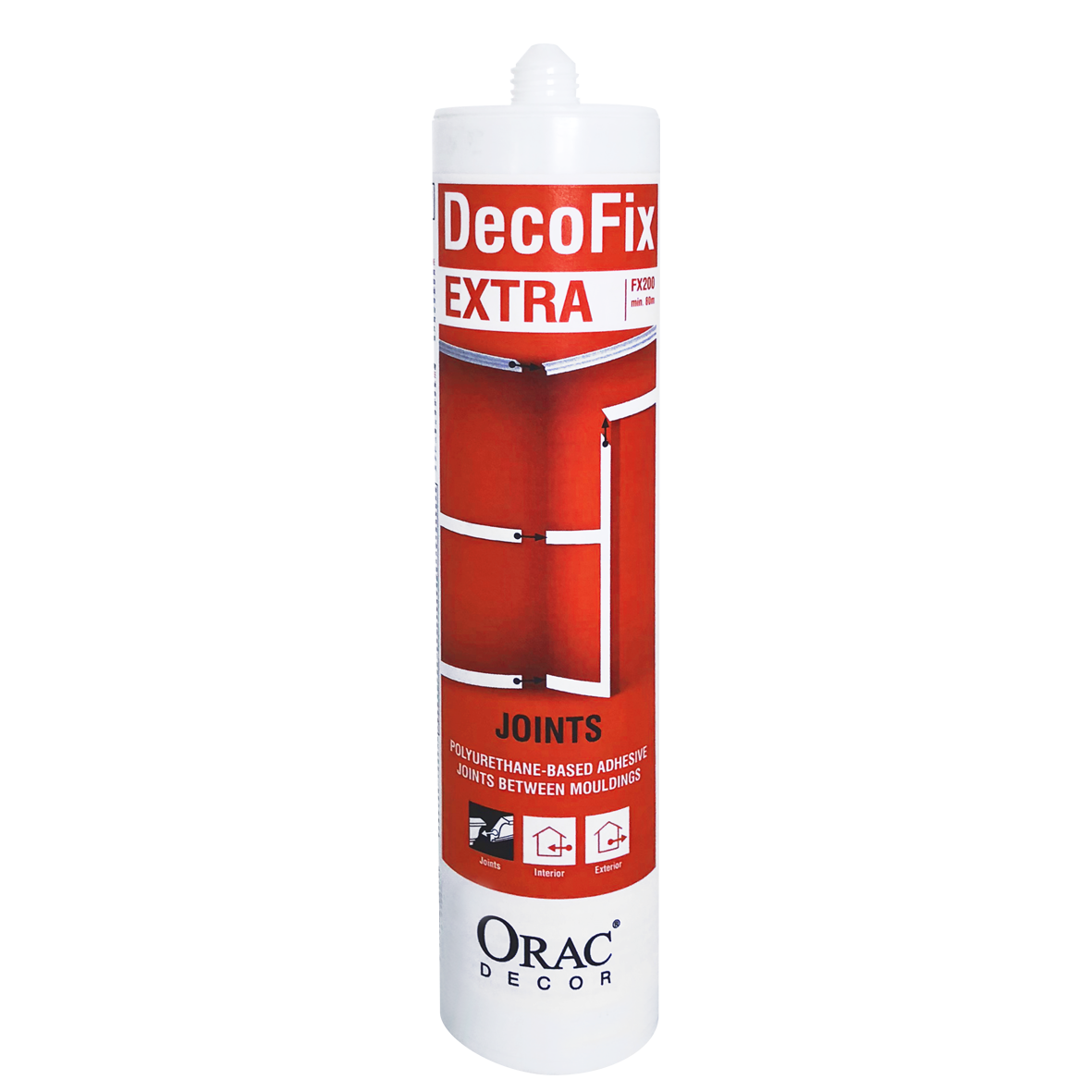 Coving Cornice adhesive FX400DecoFix Ultra
£29.66
White polymer-based adhesive for joints between mouldings.
270 ml - 80 metres Can be painted after 24 hrs.
Application: Apply sufficient DecoFix Ultra in every joint. Push profiles strongly against each other and remove excess glue with a painter's knife and soapy water before hardening.
Use DecoFiller FL300 if needed and finish with sandpaper.