£10.54
EXTRA STRONG Coving Cornice Adhesive for perfect jointing. For interior or exterior use Use to join all Decor components togther.
For seam joints between the coving. Push the profiles strongly to each other and remove excess of DecoFix Extra preferably before hardening (wait at least two hours) with acetone or Synth Thinner. The adhesive can be painted after 24 hrs.
80ml tube >Covers approx 25m of coving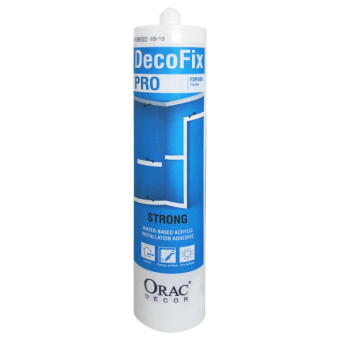 £5.60
Coving Cornice installation adhesive.
A slow-drying glue that ensures a long lasting seal between the coving and the wall and/or ceiling. Suitable for interior Decor and on porous surfaces.
310ml > Covers approx: 7 m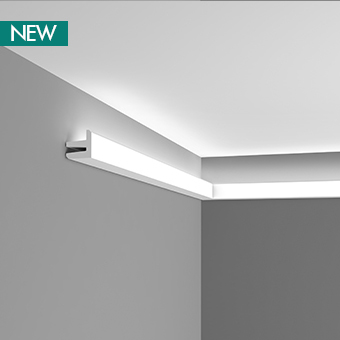 £61.58
With this modern profile, you can perfectly integrate indirect LED lighting into your interior.
Want to take it to the next level? Combine it with the other L3 profiles (C381, C382, C383) and create a sophisticated linear pattern of light and shadow.
Dimention: 2m (L) x 5cm (H) x 5cm (P)