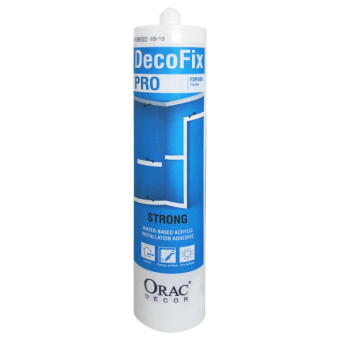 £5.60
Coving Cornice installation adhesive.
A slow-drying glue that ensures a long lasting seal between the coving and the wall and/or ceiling. Suitable for interior Decor and on porous surfaces.
310ml > Covers approx: 7 m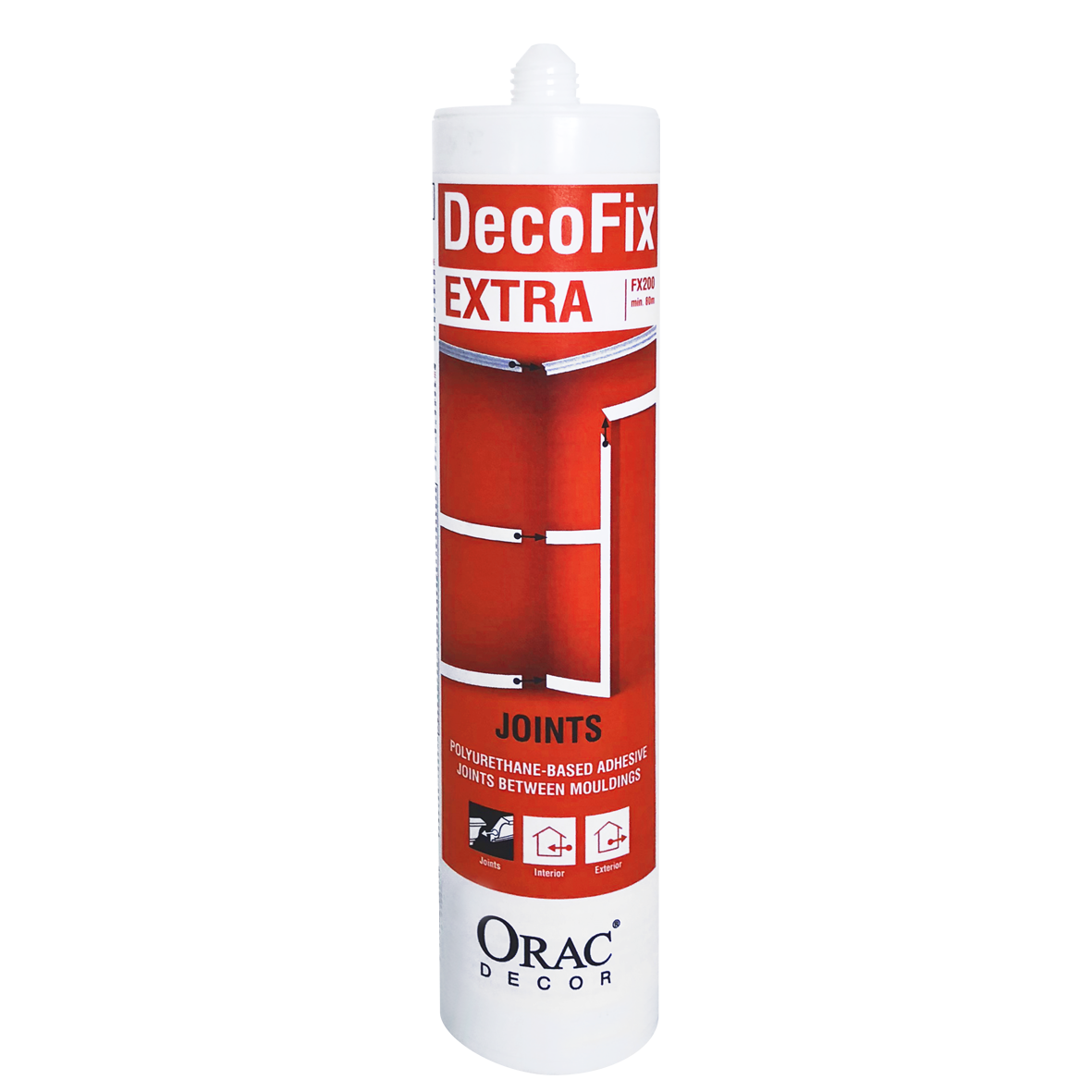 £23.34
EXTRA STRONG Coving Cornice Adhesive for perfect jointing gives an unbreakable bond between sections
For seam joints between the coving. Push the profiles strongly to each other and remove excess of DecoFix Extra preferably before hardening (wait at least two hours) with acetone or Synth Thinner. The adhesive can be painted after 24 hrs.
310ml cartridge> Covers approx 150m of coving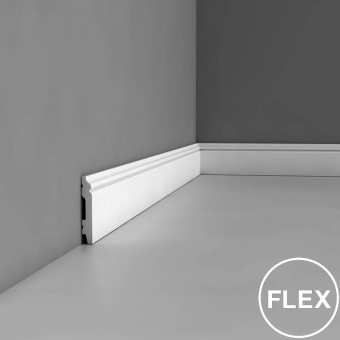 £12.32
Little brother of the SX118, one of our most popular and elegant skirting boards. Soft baroque curls and minimalistic design meet up to integrate past and future.
Dimension: length 2m Height 6.9cm, projection 1.1cm